PRODUCT DETAILS MICRON® PRECISION SCREENS
By using our precision screens we offer our customers a trouble-free, reproducible and efficient value-added process. Focus on your core business and increase your production with our MICRON® precision screens.
Find the suitable screen to your paste, printing machine and application: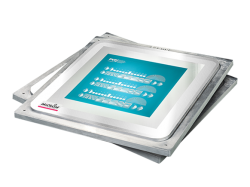 MICRON® PRECISION SCREENS
MICRON® Combi Screens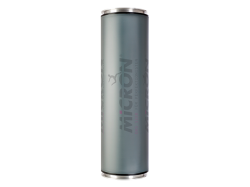 MICRON® Rotary Screens
MICRON® Precision Screens
MICRON® precision screens for technical printing fulfil all technical and functional requirements to enable high-end-applications also in mass market production.
In the production of our MICRON® precision screens we use and processe exclusively high-quality raw-materials (for example Japanese stainless steel mesh of NBC and ASADA). All frames can be covered with stainless steel, polyester, tungsten or V-Screen mesh and can be coated with customer´s individual film thickness (EOM).
MICRON® – THE SCREEN FOR PERFECTIONISTS
► Can be realised in all sizes
► Standardized and documented
► cleanroom production process
► Maximum dimensional stability
► Best printing results
► Maximum dimensional accuracy
► Reproducible quality
MICRON® Combi Screens
MICRON® Combi Screens – especially developed for highest requirements in the precision screen printing! Finest stainless steel mesh that is woven by 19µm, 18µm, 16µm, 15µm and 13µm threads requires a special processing in MICRON® Combi Screens. The precise stainless steel mesh is supported by another fabric (usually polyester mesh). MICRON® Combi Screens are able to meet highest requirements needed for technical precision printing with minimum structures below 50µm. Not only screen tension, also dimensional accuracy remain constant for more than 35,000 print runs.
MICRON® – THE COMBI SCREEN FOR PERFECTIONISTS
► Minimum tension loss
► Highest dimensional accuracy up to 25µm
► Outstanding long lifetime
► Finest lines and structures
MICRON® Rotary Screens
If it is a precision rotary screen you need and MICRON® quality you want, we can deliver both in one. The MICRON® Premium Rotary Selection precision printing performance and exceptionally long screen service life are certainly remarkable. And MICRON® precision screens ability to withstand the wear and tear of water- and solvent-based color systems is equally impressive.
DO YOU HAVE QUESTIONS?
WE ARE LOOKING FORWARD TO YOUR CALL.
APPLICATIONS MICRON® PRECISION SCREENS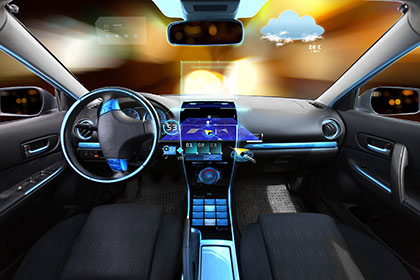 Automotive industry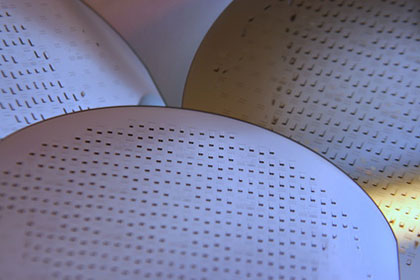 Micro mechanics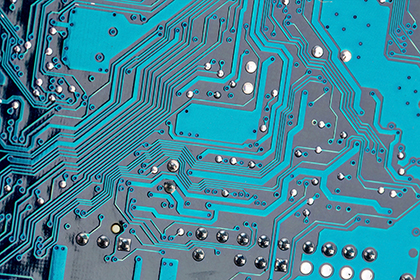 Electronic Industry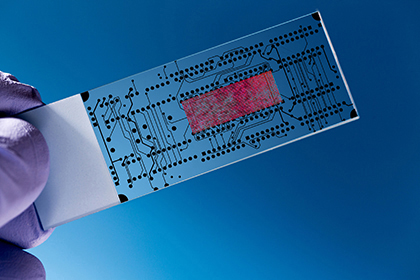 Chips & MEMS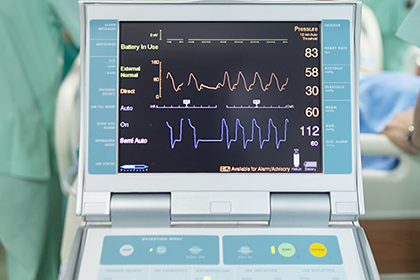 Membrane Switches & Dials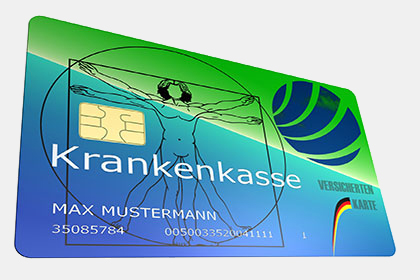 Printed valuables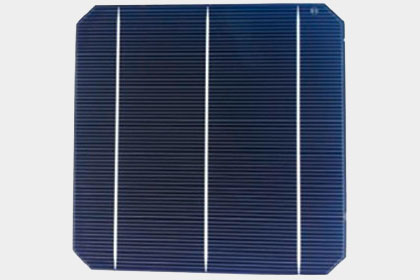 Solar cell metallization