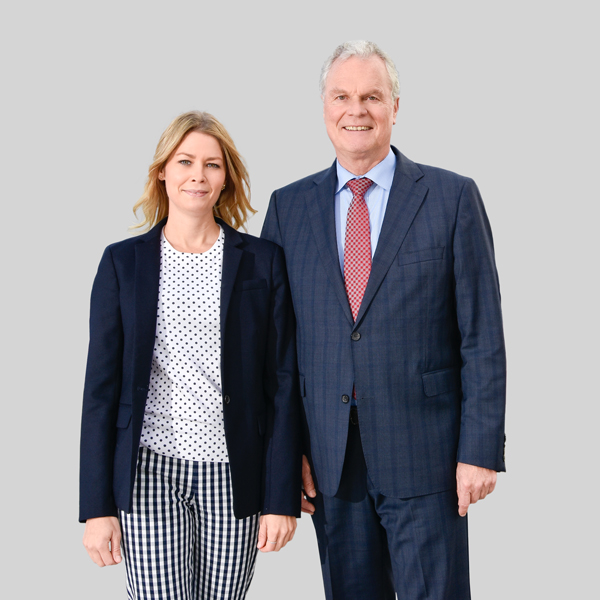 WE HONE OUR BUSINESS PARTNERS' COMPETITIVE EDGE
by providing premium products that add value and considerable benefits to their business equation. These first-rate products enable our customers to manufacture more efficiently, with far less idle time during production, and at markedly lower cost due to minimized fabric waste. Our business partners benefit from optimized capacity utilization and higher production volume. They can leverage these advantages to enhance manufacturing and product quality, achieve greater customer satisfaction, and win customers enduring loyalty.
TRUST
The top priority in everything we do and in all our business relations is earning our customers trust and confidence. Our company structure and communications are clear and transparent. Highly motivated, we always aim high and put the customer first to achieve utmost satisfaction and confidence.
WE THINK POSITIVE
As a family-operated enterprise, we see our entrepreneurial endeavors as an obligation and an opportunity to strive for positive developments that benefit our company, employees and customers and culminate in perfect products.
WE THINK IN FLAT HIERARCHIES
Straightforward, direct communication with all employees is standard operating procedure in our organization. After all, it is a team of highly motivated and well-trained specialists that perfects our products.
WE THINK AHEAD
Another great advantage of ours is that we are free to act independently because PVF Mesh & Screen Technology GmbH has remained to this day remained free of debt. And we will continue to reinvest all our profits into our enterprise as we have done in the past. What is more, we put sustainability first and think in terms of generations. This makes us a reliable partner for our customers even in turbulent times.