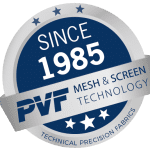 THE PVF GMBH
MESH & SCREEN TECHNOLOGY
PVF is an international operating German family owned company leading in technical precision fabrics and non-woven materials like needle felts. Being a leader in mesh technology since 1985, PVF has been setting standards throughout Europe for over 35 years as a problem solver with absolute customer focus. PVF belongs to the NBC global networking group with its headquarters in Markt Schwaben close to Munich. PVF´s competencies encompass innovative screen printing fabrics, industrial, support and filtration fabrics, filter components as well as ready-made products for the areas of filtration and separation – customizable.
Being a leader of technical woven and non-woven fabrics we are able to provide what few others can offer: a perfect product range for the most demanding applications.
Since 1985
Being a family-run company, we attach great importance to trusting cooperation with our business partners. Our priorities are quality, customer satisfaction, company growth and employee satisfaction. Naturally this also applies to our supplier of precision meshes and this is reflected in our 35-year partnership with NBC Meshtec, Inc., Japan, who is our premium mesh manufacturer.
Current trade fair dates
We are regularly present at selected trade fairs. The latest updates on our trade fair appearances can be found in the NEWS section. Immerse yourself in the world of PVF Mesh & Screen Technology GmbH and secure your exclusive exchange with our experts – arrange your personal appointment now!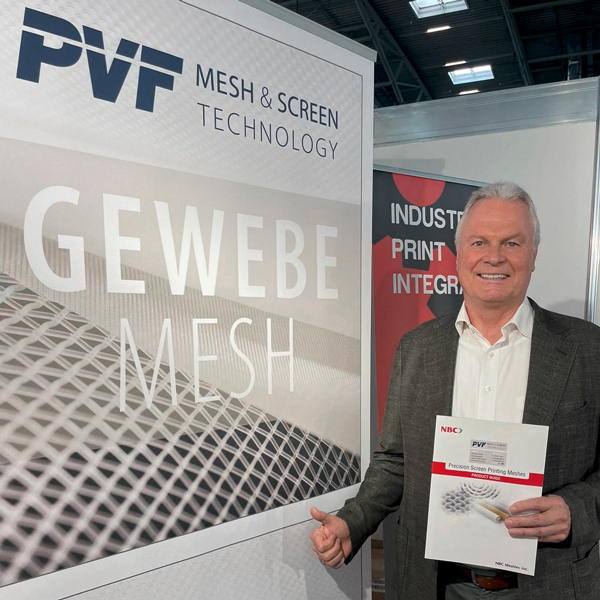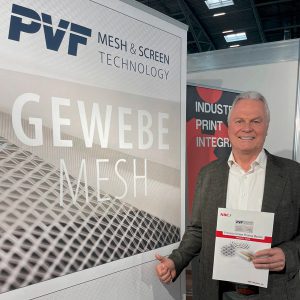 Broad & deep
product portfolio
98%
customer satisfaction

Absolute specification
constancy & reproducibility
DO YOU HAVE QUESTIONS?
WE ARE LOOKING FORWARD
TO YOUR CALL OR E-MAIL.